Albon Roa, of the Order is a Hero unit card. Albon is a Knight of the Solist Order.[1]
How to Get
Edit
This card can be obtained by winning matches during it's promotional period, otherwise it can be crafted.
Albon Roa comes from the Principality of Najarno.
Albon joined the Knights of the Solist Order after Genetrix Irel IV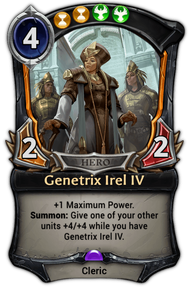 issued a summons to confront the impending threat from the Shadowlands.[1]
Unlike most of the Order's knights, Albon stays lightly clad in armor with no helmet, wielding only a rapier with no shield. A duelist, he prefers running, dodging, and using his creativity rather than fighting through brute force.
The Genetrix said the Shadow threatens us all. I am good with a blade, and I will use it to defend my home. And I do not need armor if no one can touch me.
After months of training and his initiation into the Order, Albon took part in the Knights' expedition into the Shadowlands.
Albon Roa is the second promotional card of Dark Frontier, after Jishu, the Burning Brush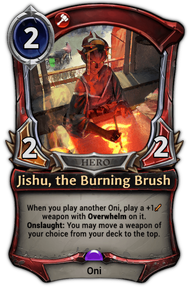 . The promo quest period lasted from June 24 to 30, 2019, and a Albon Roa premium avatar was available in the store for a limited time.[1]
History
| | |
| --- | --- |
| 1.46.2... | Released as a promo to Dark Frontier. |
References
↑ 1.0 1.1 1.2 1.3 1.4 1.5 DWD News - New Hero: Albon Roa, of the Order (June 24, 2019). Retrieved October 12, 2019.
↑ DWD's Eternal Wallpaper Gallery (6/26/2019)
Community content is available under
CC-BY-SA
unless otherwise noted.