Dying Sun Tapestry is a relic card.
This card can also be obtained from Echoes of Eternity Card Packs. Diamond Chests and Echoes of Eternity Card Packs can give Premium versions of this card.
Playing a Cursed Relic satisfies the conditions to play this card for free, so cheap cursed relics like Adjudicator's Gavel
and Numbing Cold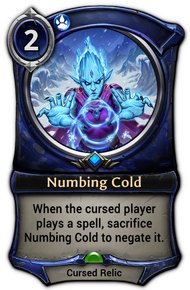 can allow you to get this card out early. This combined with units that gain

strength and

health based on relic cost, such as Aali, Champion of Kodosh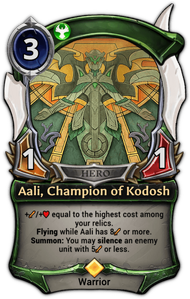 and Monument Curator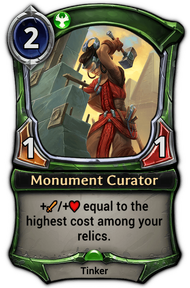 , can allow you to play large units early in the game.
Community content is available under
CC-BY-SA
unless otherwise noted.