Haunting Scream is a spell card.
How to Get
Edit
This card can also be obtained from
The Empty Throne
Card Packs. Diamond Chests and
The Empty Throne
Card Packs can give Premium versions of this card.
Strategy
Edit
Haunting Scream works best in a deck with as many aggressive units as possible. This is because Haunting Scream can deal a lot of damage in a small burst, provided that there are units in the void. Combining Haunting Scream with Dusk Raider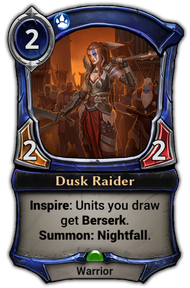 or an aggressive berserk unit like Crunch, the Hoarder
lets a player use berserk multiple times, which makes this combination extremely popular. Finally, since Haunting Scream can target 4 cost units, Vicious Highwayman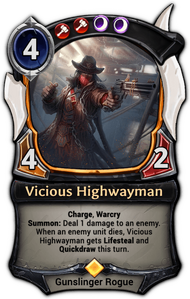 and Bandit Queen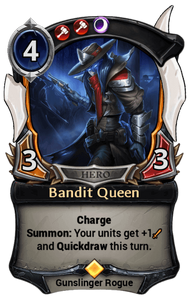 are great targets. All of these interactions can be seen in the popular "Haunted Highway" deck.
Haunting Scream also interacts very well with various Infiltrate units, the strongest of which is Teacher of Humility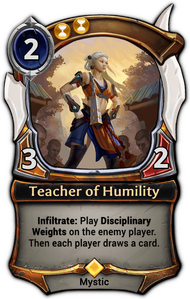 . By combining multiple Teachers with Haunting Scream, enemy card draw will be completely shut down, while Haunting Scream replaces itself every time. In the past, strategies have combined Haunting Scream with Direwood Beastcaller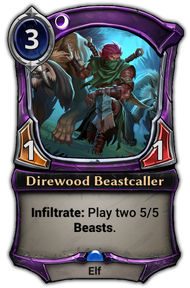 and Gorgon Fanatic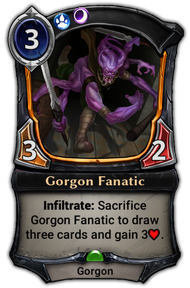 .
Community content is available under
CC-BY-SA
unless otherwise noted.