Heirloom Seeker is a unit.
How to Get
[
]
This card can also be obtained from Defiance Card Packs. Diamond Chests and Defiance Card Packs can give Premium versions of this card.
Voiceovers
[
]
| | | |
| --- | --- | --- |
| • | On Play: | "The forest is dangerous." |
Strategy
[
]
Depending on the relics in your deck, this card has some flexible strategies.
One example is The Winter Crown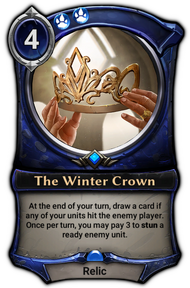 . As the relic grants this unit UnblockableUnblockable:
Cannot be blocked., which helps with generating the Crown's card draw at the end of your turn.
Another example is Lethrai Hideaway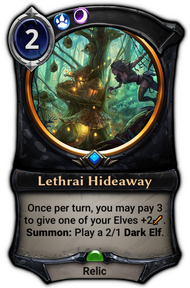 . The usable part of the relic can increase this unit's Strength permanently, which can quickly get out of control with Unblockable.
History
| | |
| --- | --- |
| 1.42 | Released in Defiance. |