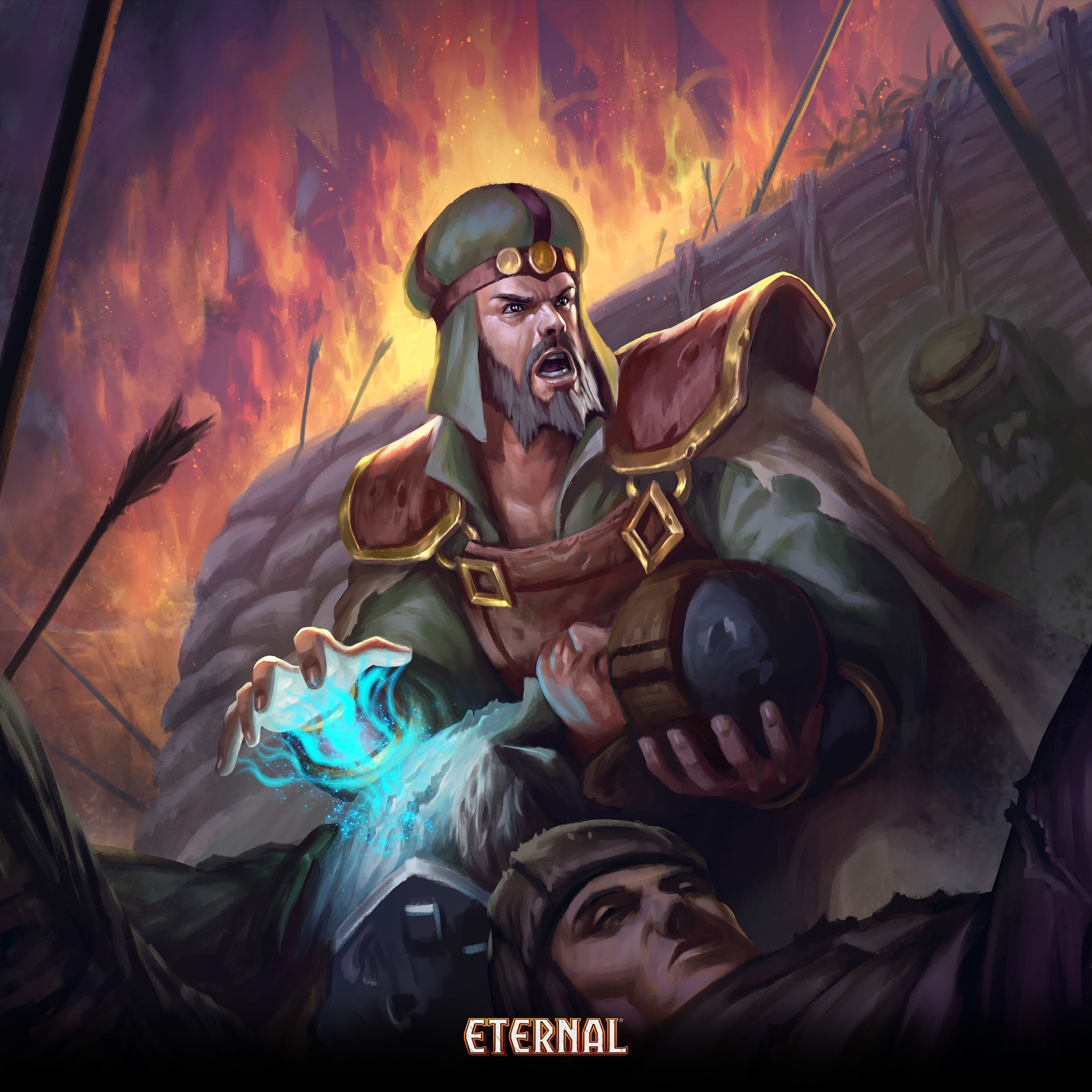 Revolution is a messy business. A bloody rebellion is already brewing in Kosul, where Yushkov's brutal reign threatens to break the will of a once-proud empire…

Homecoming

teaser

[1]
Homecoming is a single-player campaign, released March 28, 2019, which rewards playsets of 26 unique cards for normal play. It features 18 story-based missions following the story of Svetya as she returns to Kosul, to reclaim her homeland from the tyrannical rule of her usurper uncle Yushkov.[1]
Homecoming costs

25,000 gold or

1000 gems (

1100 gems costs US$9.99 through the in-game store).
The premium version of Homecoming includes the premium playsets of its cards, and a unique Svetya premium avatar. It can be purchased together with the regular version for

2000 gems, or upgraded separately for

1000 gems.
Homecoming's cards cannot be crafted. They are only available after purchasing the campaign, and unlocked by completing its missions.
Premium versions on each card may be crafted once unlocked, at the usual cost for its rarity, or purchased in the premium campaign.
Find Homecoming's cards in its category page.
Campaign
Edit
Homecoming's playable missions are divided into several chapters. Each chapter ends with a narration by one of the story's primary characters.
Korovyat Burning
Edit
Homecoming
Edit
This chapter's missions are played using a pre-constructed deck themed around Milos and his rebels.
The Wolves of Winter
Edit
This chapter's deck is themed around Camrin and the Kosul resistance.
Desecration
Edit
This chapter's deck is themed around Andrik.
The Winter Crown
Edit
Homecoming is Eternal's first campaign to use thematic preconstructed decks, which change with its chapters as the story unfolds.[1]
References
↑ 1.0 1.1 1.2 DWD News - New Campaign: Homecoming (March 13, 2019)
Community content is available under
CC-BY-SA
unless otherwise noted.