Incendiary Slagmite is a unit card.
How to Get
[
]
This card can also be obtained from Dark Frontier Card Packs. Diamond Chests and Dark Frontier Card Packs can give Premium versions of this card.
Strategy
[
]
Nothing here yet!
Notes
[
]
Incendiary Slagmite reuses the art from an early card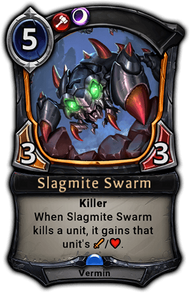 that was cut in Eternal's transition to Open Beta.
Incendiary Slagmite is a part of a loose cycle of rare non-Sanctum cards with OnslaughtOnslaught:
Does something when played if you or any of your units have attacked this turn.: Incendiary Slagmite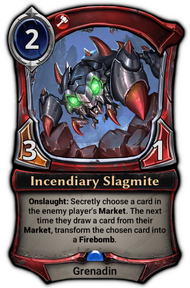 , Cryptic Master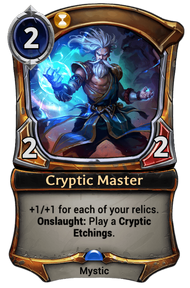 , Reinforcements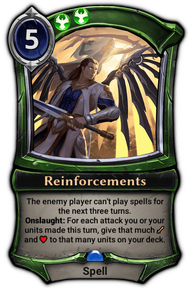 , Royal Decree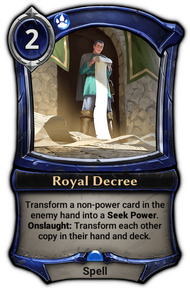 , and Livia, Hexweaver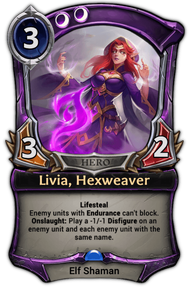 .