Lurking Sanguar is a unit card.
How to Get
[
]
This card can also be obtained from The Empty Throne Card Packs. Diamond Chests and The Empty Throne Card Packs can give Premium versions of this card.
Strategy
[
]
Nothing here yet!
Notes
[
]
While Lurking Sanguar is free, it has no influence requirements.
Lurking Sanguar's cost is zero while its free condition is met, and will reset to the original cost when the condition ends. This can be important for cost matters effects, such as Unstable Form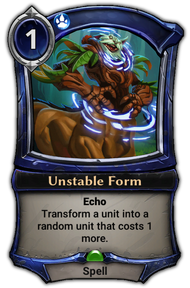 and Equivocate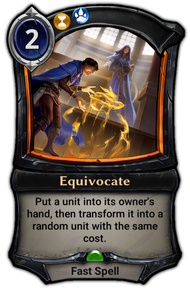 .
Lurking Sanguar is part of an incomplete cycle of unit cards in The Empty Throne which are free under specific conditions.