Jurassic World: Dominion Dominates Fandom Wikis - The Loop
Play Sound
(Editor's note: The in-game client version of this patch was unchanged from the previous release. We added the "c" to distinguish between these updates.
Empire of Glass Balance Changes

[

]
The next Eternal® set, Empire of Glass, is days away, releasing December 14th. We've been carefully monitoring the Throne environment in the wake of our 2020 World Championship. We're announcing one nerf today targeted at that format.
Nerfs:
[
]
With the nerf to Blightmoth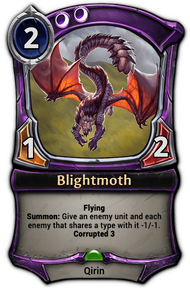 , one of the strongest safety measures for reining in Skycrag Aggro took a major hit and Skycrag Aggro has definitely risen to the occasion. To that end, we're reducing the strength of one of their lowest opportunity cost AegisAegis:
Protected from one enemy spell or effect (but not from battle damage). threats
For our other formats, a major set release means our Expedition and draft refresh. The new draft format will be:
Empire of Glass / Eternal Draft Pack / Eternal Draft Pack / Empire of Glass
The Eternal Draft Pack will be updated for this new format and will now include every card from the previous major set, Argent Depths.
For Expedition, another new set release means a refresh to this format focused on our most recent sets. In the new Expedition,Empire of Glass will be joined by the Eternal Draft Pack as well as all cards released since Argent Depths. This means promo cards like Tayana, the Mender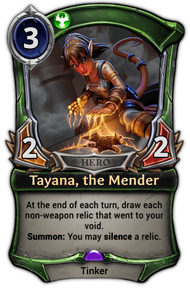 and Celebration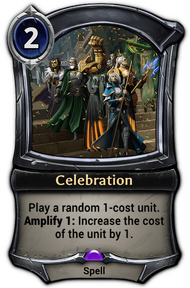 . As well as our recent campaigns like Bastion Rising and Awakening. For more details on what's in the new Expedition and draft formats, look for an update to this page when the new set drops and the Draft Pack updates with it.
Buffs:
[
]
We have a few buffs to announce aimed at the upcoming Empire of Glass draft formats.
The Inner Fire
cycle from The Dusk Road are essentially Amplify cards but were made before the mechanic's debut. With the mechanic's return as a major mechanic in Empire of Glass, we're updating this cycle to use the Amplify UI and a few are getting a buff to their costs as well.
Unit Type Updates:
[
]
Finally, we are also going to be updating a handful of older units to have new unit types.
The following units will change type:
We're excitedly looking forward to a big shake-up to Throne and a brand-new Expedition format with the release of Empire of Glass.