Slagfury Berserker is a unit card.
This card can also be obtained from Argent Depths Card Packs. Diamond Chests and Argent Depths Card Packs can give Premium versions of this card.
| | | |
| --- | --- | --- |
| • | On Play: | "Ancestors, grant me strength!" |
Nothing here yet!
Slagfury Berserker belongs to a cycle of common units with ImbueImbue:
When you play a unit with Imbue, you may stun one of your other units and keep it stunned. As long as it's stunned, this unit gets its

/

. from Argent Depths. The cycle consists of Slagfury Berserker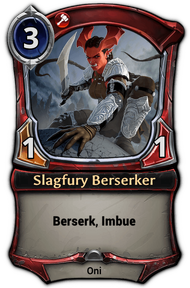 , Blurhaze Wurm
, Auric Official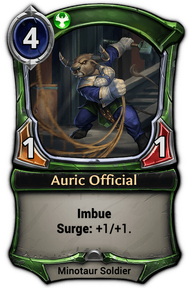 , Spellbound Ursine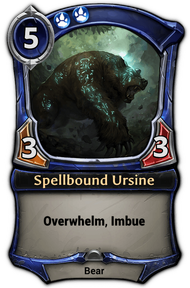 , and Mandrake Shambler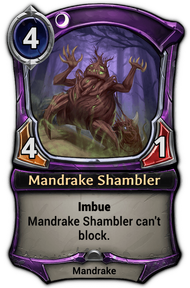 .
Community content is available under
CC-BY-SA
unless otherwise noted.