Stun: Exhaust a unit. It doesn't ready on its owner's next turn. (Exhausted units can't attack or block).
Units with EnduranceEndurance:
Ready's on each player's turn, and can't be stunned or exhausted by spells or effects. cannot be stunned. If a stunned unit is given Endurance (such as with Infinite Hourglass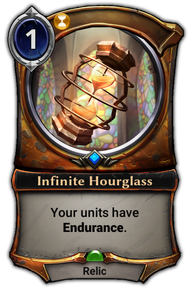 ), the stun will be removed and the unit will be readied.
If a unit is stunned by an ongoing effect, such as Ice Sprite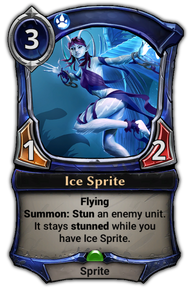 and Permafrost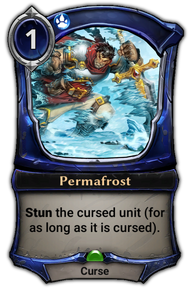 , the stun will be removed as soon as the source is killed or silenced.
Prior to the release of Homecoming, SilenceSilence:
Remove all text from a card and its attachments. removed Stun from a unit. It will no longer do this, but in cases such as Permafrost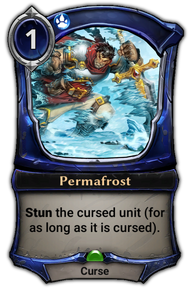 or Ice Sprite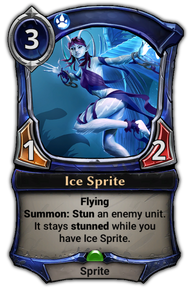 , silencing these cards will remove the ongoing stun.
Nothing here yet!
Cards with Stun
Edit
Nothing here yet!
History
| | |
| --- | --- |
| 1.45 | Normal Stuns are no longer removed by Silence. Effects like Permafrost and Ice Sprite can still be removed by Silencing the source. |
Community content is available under
CC-BY-SA
unless otherwise noted.