Svetya's Sanctum is a relic.
How to Get
[
]
This card can also be obtained from Dark Frontier Card Packs. Diamond Chests and Dark Frontier Card Packs can give Premium versions of this card.
Strategy
[
]
The Incarnation tokens that are created by Svetya's Sanctum are created upon casting the spell, not after casting the spell. This is an important distinction because it will matter for the effects of the spell. For example, if casting Sack the City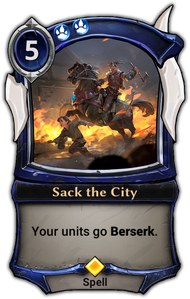 , the token is created as a 5/5 unit with BerserkBerserk:
When this attacks, you may give it Reckless to attack a second time this turn. Can only be used once.

Reckless:
This must attack.. In addition, casting Harsh Rule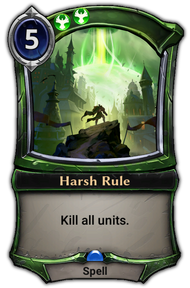 will also create a 5/5 Unit which will immediately die due to Harsh Rule.
A simple strategy is to pair this relic with fast spells. If an enemy unit is attacking, during your window of opportunity, you could cast a spell like Torch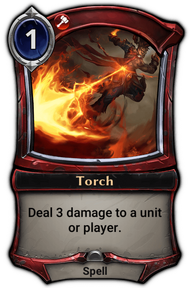 to create a 1/1 Unit that will be able to block for you. Alternatively, casting a Fast Spell at the end of the enemy turn will create Incarnations that the enemy player might not be able to handle on your turn.