Watchwing Support is a relic card.
This card can also be obtained from Empire of Glass Card Packs. Diamond Chests and Empire of Glass Card Packs can give Premium versions of this card.
Nothing here yet!
Watchwing Support is a part of a loose cycle of "uncommons" that add random cards of their respecitve factions to the player's Market. The cycle consists of: Scrapmetal Fury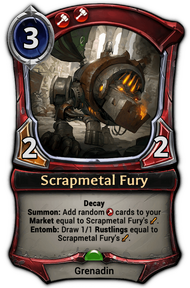 , Xumuc Whisper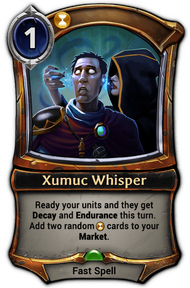 , Watchwing Support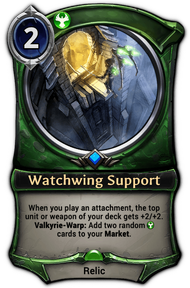 , Vicious Overgrowth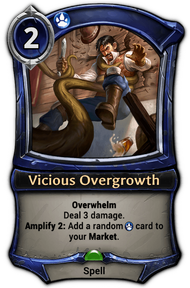 ‍, and Xumuc Coercion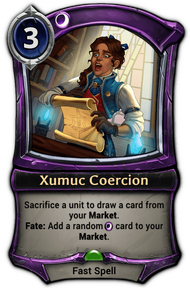 .
Community content is available under
CC-BY-SA
unless otherwise noted.