Worldbearer Behemoth is a unit card.
How to Get
[
]
This card can also be obtained from The Dusk Road Card Packs. Diamond Chests and The Dusk Road Card Packs can give Premium versions of this card.
Alternate Art
[
]
An alternate-art version of Worldbearer Behemoth was released in the Legendary Bundle for Whispers of the Throne.[1] It cannot be crafted, nor can it be destroyed for Shiftstone. The $49.99 bundle includes regular and premium 4-copy playsets of this alt-art card.
Strategy
[
]
Nothing here yet!
Notes
[
]
Worldbearer Behemoth is part of a 5-card cycle of unit cards in The Dusk Road with an ability that triggers and increases in power each time they attack. These cards are: Jekk, Hunted Fugitive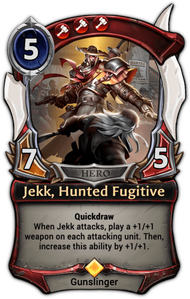 , Worldbearer Behemoth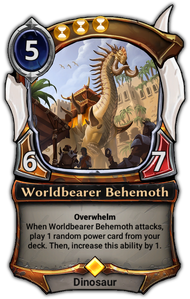 , Amilli, Cloudmarshal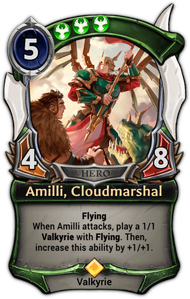 , Jotun Feast-Caller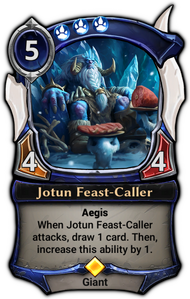 and Shadowlands Tyrant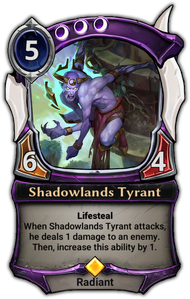 .
This card was revealed as a The Dusk Road spoiler.[2]
Gallery
[
]
References